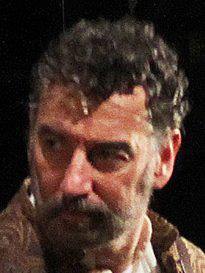 Jack Young (pronouns not set)
Fight Director/Certified Teacher
Jack Young is the Artistic Director of the Houston Shakespeare Festival. He is also the Head of the UH Professional Actor Training Program (facebook.com/uhpatp).  Prior to coming to Houston, he led three other AEA companies:  Pennsylvania Shakespeare Festival, The Warehouse Theatre (SC) and Duke Stage Company (NC).  During his tenure as Artistic Director of Pennsylvania Shakespeare Festival, the company raised $1 million for its first endowment. In his ten seasons as Artistic and Executive Director of The Warehouse Theatre, he produced over 125 plays and raised $1.8 million for the company's award-winning new home in Greenville, South Carolina's Historic West End.
Young has worked for 10 different Shakespeare Festivals as an actor, director or fight director. He has played leading roles in Othello, Talley's Folly, Hamlet, there is a happiness that morning is, Art, King Lear and the title roles in Macbeth and Richard III. He was nominated for "Best Actor in a Leading Role" for his performance as Shylock in Speed Merchant (of Venice) with Los Angeles's ACTION! Theatre Company. The list of the 125 productions  (30 of Shakespeare) he has directed includes Hamlet, A Flea in Her Ear, A Midsummer Night's Dream, A View From the Bridge, Arcadia, The Odyssey, The Cherry Orchard, Fool for Love, The Servant of Two Masters and the NY premiere of Yussef El-Guindi's Hostages. A Certified Teacher and Fight Director for the Society of American Fight Directors, he has choreographed violence for over 100 productions. He serves as Sword Safety Instructor for the Houston Ballet.  He's worked with the  Texas Intensive Stage Combat Workshop for over decade, developing and coordinating its starter track, and has been the Academic & Pedagogic Specialist for the SAFD's Teacher Certification Workshop.
His students have been seen on Broadway, national and international tours, Stratford (Canada and England), LORT theaters and in feature films and television. He has led professional training programs at Ohio University, The Warehouse Theatre, and Duke University.
His training includes a BA in Theatre from Virginia Tech, Apprenticeship at Actors Theatre of Louisville, an MFA from the Professional Actor Training Program at the University of Washington under Bob Hobbs, and additional training with Anne Bogart and the SITI Company.  He is the recipient of the University of Houston Alumni Association Distinguished Teaching Award as well as the University of Houston's Teaching Excellence Award.
---
Skill Proficiency History
| Date | Weapon | Location | Grade |
| --- | --- | --- | --- |