Training During COVID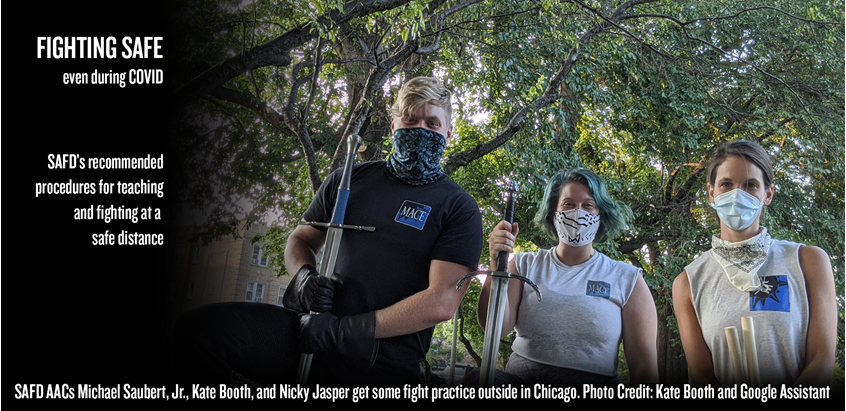 During the COVID-19 crisis, and in places where training in-person can be difficult, The College of Fight Masters has created some guidelines for training outside of the usual methods for the SAFD listed below.
KEEP IN MIND: the SAFD puts necessary emphasis on in-person learning, and these guidelines are not an endorsement of the methods below as a substitute for in-person learning.
COVID gear!
Looking for cool SAFD swag to use during COVID? Our LIMITED time Bonfire campaign can be an awesome way to dedicate your commitment to your partners' safety! Click here to get it now!
Show off your Quarantine projects!
Got any photos of you fighting in masks? Videos of successful ZOOM classes? Variances on how to teach in person? Send them to secretary@safd.org