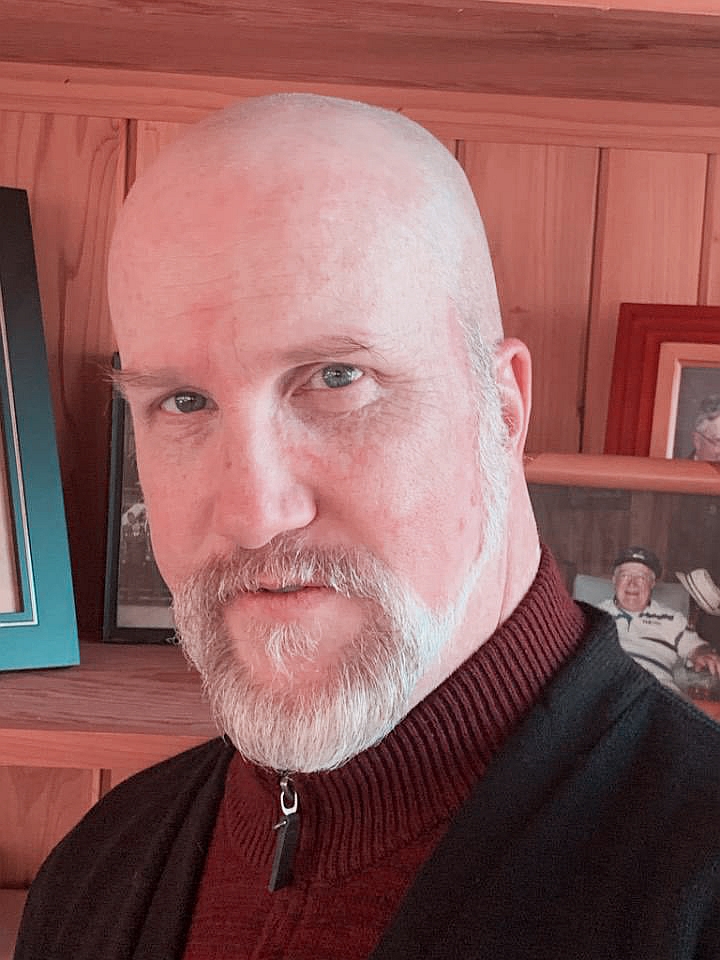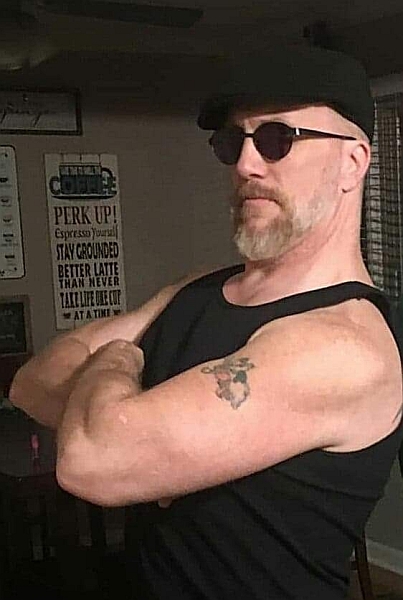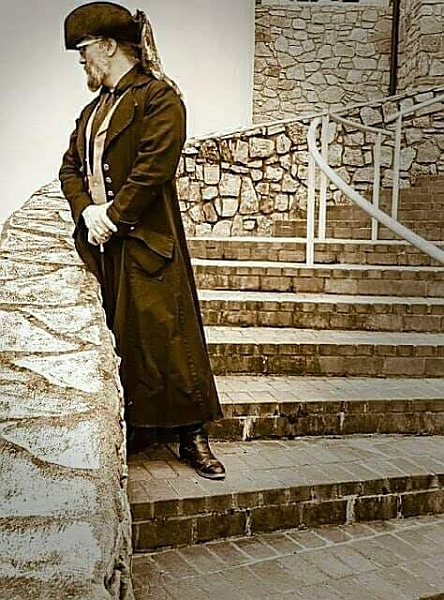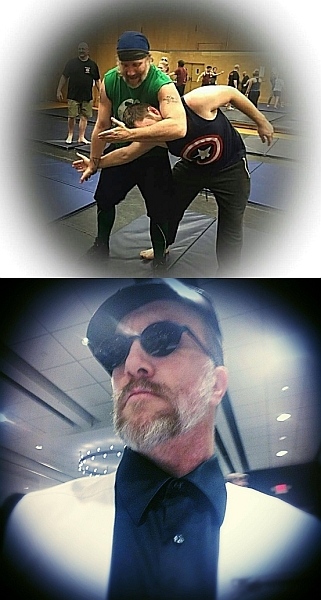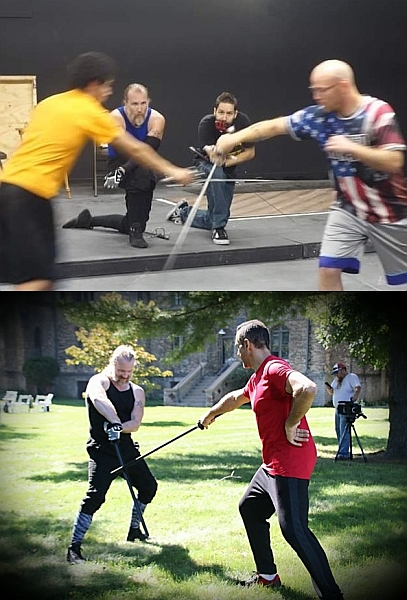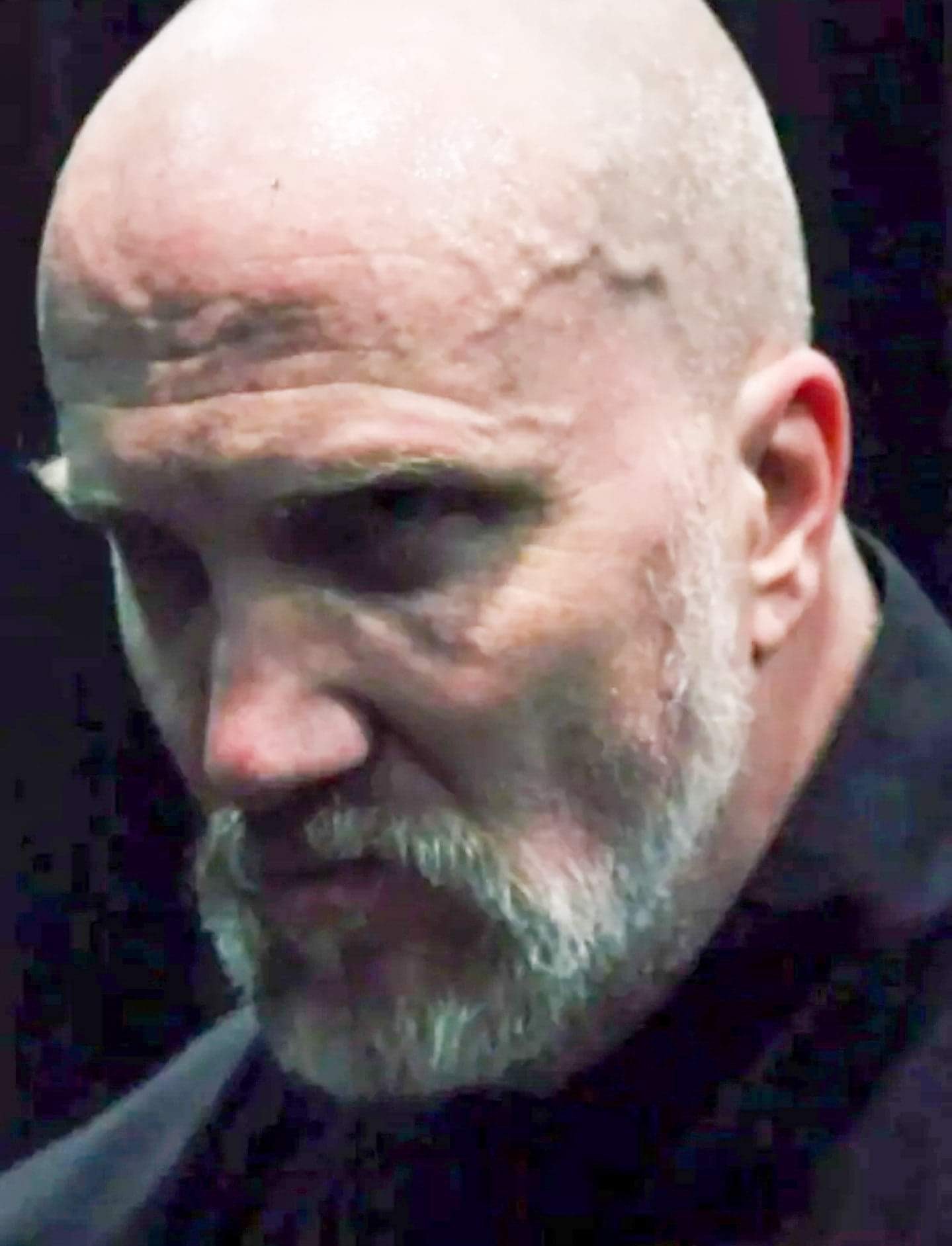 David "Sento" Ashby (He/Him/His)
Actor Combatant / Friend Representative
D. Vincent "Sento" Ashby is an SAFD Actor Combatant with 20+ years of performance experience, from walk-about costumed street characters and historical reenactments to film stunts and stage fight direction.
He received his B.A. in Liberal Arts (with fields in Theatre and Gender/Diversity Studies, minor in Sociology) from Murray State University in 2017, and his M.L.A.S. (with emphasis on Sociology and Stage Combat) from Western Illinois University in 2020. In pursuit of his master's, he maintained a 4.0 GPA, which earned him a nomination to the Phi Kappa Phi honor society — of which he is now a lifetime member.
Recent acting/stunt work includes playing a "Maniac" in "Taking Back the Future" (2017) and "Sledge" in "Gauntlet Run: Noir" (2018). He was contracted as a Fight Director for Spoon River Community College's Theatre Department for three productions: Hamlet (alongside Bryce Robertson; Sep 2018), Private Lives (alongside Bryce Robertson; Mar 2019), Scapin the Schemer (Nov 2019). He is currently serving on the SAFD Governing Body as the Actor Combatant / Friend Representative for 2022, 2023, and 2024.
Society of American Fight Directors, Dueling Arts International, Fight Directors Canada, Murray State University, Western Illinois University, The Honor Society of Phi Kappa Phi
---
Skill Proficiency History
| Date | Weapon | Location | Grade |
| --- | --- | --- | --- |
| | | | |
| --- | --- | --- | --- |
| Mar 25, 2023 | Small Sword | Murray, Kentucky | Basic Pass |
| Mar 25, 2023 | Rapier and Dagger | Murray, Kentucky | Recommended Pass |
Murray State Finals Spring 2022/Renewals
| | | | |
| --- | --- | --- | --- |
| May 30, 2022 | Broadsword | Murray, Kentucky | Recommended Pass |
| May 30, 2022 | Broadsword and Shield | Murray, Kentucky | Recommended Pass |
| May 30, 2022 | Knife | Murray, Kentucky | Basic Pass |
2022 - Murray Spring Break Intensive
| | | | |
| --- | --- | --- | --- |
| Mar 25, 2022 | Broadsword and Shield | Murray, Kentucky | Basic Pass |
| Mar 25, 2022 | Single Sword | Murray, Kentucky | Recommended Pass |
| Mar 25, 2022 | Unarmed | Murray, Kentucky | Recommended Pass |
| Mar 25, 2022 | Quarterstaff | Murray, Kentucky | Recommended Pass |
| | | | |
| --- | --- | --- | --- |
| Feb 2, 2020 | Rapier and Dagger | Memphis, Tennessee | Recommended Pass |
| Feb 2, 2020 | Broadsword | Memphis, Tennessee | Basic Pass |
Winter Wonderland Workshop - Unarmed Renewal
| | | | |
| --- | --- | --- | --- |
| Jan 11, 2020 | Unarmed | Rosemont, Illinois | Basic Pass |
| | | | |
| --- | --- | --- | --- |
| Dec 5, 2019 | Rapier and Dagger | Macomb, Illinois | Basic Pass |
Murray State Spring Break Intensive 2019
| | | | |
| --- | --- | --- | --- |
| Mar 24, 2019 | Knife | Murray, Kentucky | Basic Pass |
| Mar 24, 2019 | Rapier and Dagger | Murray, Kentucky | Recommended Pass |
| Mar 24, 2019 | Small Sword | Murray, Kentucky | Recommended Pass |
Winter Wonderland Workshop
| | | | |
| --- | --- | --- | --- |
| Jan 12, 2019 | Unarmed | Chicago, Illinois | Basic Pass |
| Jan 5, 2018 | Broadsword | Chicago, Illinois | Basic Pass |
| | | | |
| --- | --- | --- | --- |
| Dec 2, 2018 | Broadsword | Evanston, Illinois | Basic Pass |
| | | | |
| --- | --- | --- | --- |
| Jun 1, 2018 | Single Sword | Macomb, Illinois | Basic Pass |
| Jun 1, 2018 | Quarterstaff | Macomb, Illinois | Basic Pass |
| | | | |
| --- | --- | --- | --- |
| Jun 1, 2018 | Firearm | Macomb, Illinois | Recommended Pass |
| | | | |
| --- | --- | --- | --- |
| May 2, 2018 | Broadsword and Shield | Macomb, Illinois | Basic Pass |
MACE Fall of 2017 Rapier and Dagger
| | | | |
| --- | --- | --- | --- |
| Dec 9, 2017 | Rapier and Dagger | Chicago, Illinois | Basic Pass |
| | | | |
| --- | --- | --- | --- |
| Dec 5, 2017 | Unarmed | Macomb, Illinois | Basic Pass |
Central Illinois Stage Combat Workshop 2017
| | | | |
| --- | --- | --- | --- |
| Jun 2, 2017 | Small Sword | Eureka, Illinois | Basic Pass |
| Jun 2, 2017 | Broadsword and Shield | Eureka, Illinois | Basic Pass |
| | | | |
| --- | --- | --- | --- |
| Mar 25, 2017 | Broadsword | Murray, Kentucky | Basic Pass |
Central Illinois Stage Combat 2016
| | | | |
| --- | --- | --- | --- |
| Jun 3, 2016 | Quarterstaff | Macomb, Illinois | Basic Pass |
| Jun 3, 2016 | Knife | Macomb, Illinois | Basic Pass |
| | | | |
| --- | --- | --- | --- |
| Mar 24, 2016 | Unarmed | Murray, Kentucky | Recommended Pass |
| | | | |
| --- | --- | --- | --- |
| Jul 10, 2015 | Unarmed | Winston-Salem, North Carolina | Basic Pass |