2015 Update from the Governing Body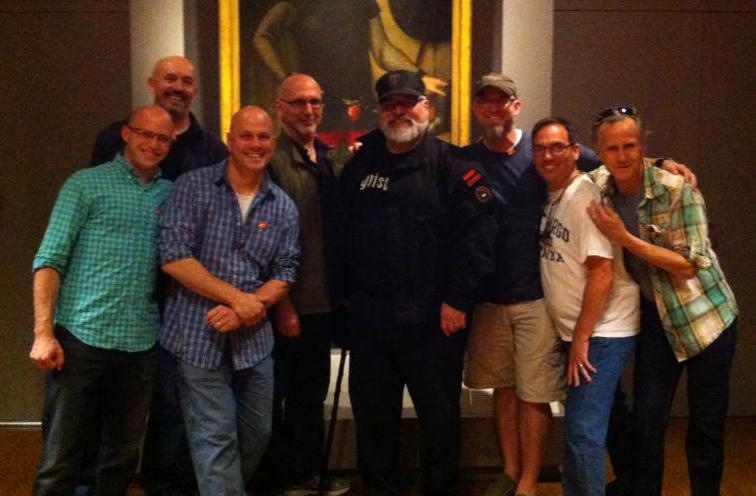 Governing Body Annual Report
Greetings from the Governing Body!
It's been an extremely busy year for our Society, culminating with the launch of our new website. Kudos to the IT administrator, Zev Steinberg, and our Treasurer, Andrew Hayes, for spearheading this ambitious and necessary project. Please take the time to explore the site, update your profiles, and report any glitches you may discover. Our website is indeed a work in progress, and we look forward to your input over the next few months to truly make it into one that serves the entire membership.
On the recommendation of the 2015 TCW selection committee, the SAFD Governing Body has approved to offer a Teacher Certification Workshop next summer in 2016.  Due to the number of applicants last year, a 2016 TCW will help facilitate the continued growth of our membership. More information regarding the 2016 TCW application process and deadlines will be posted soon.
And on that topic, I would like to take this opportunity to welcome our latest Certified Teachers from the TCW Class of 2015:
Aaron Preusse
Adam Miller-Batteau
Amie Root
Caitlyn Herzlinger
Christopher Elst
Collin Bressie
Danette Baker
Jake Guinn
Mike Lubke
Mitchell McCoy
Nicolas Santana
Sam McDonald
Travis Simms
Zev Steinberg
Congratulations on a job well done!
Also for our CTs, new and old- as we enter the SPT season, please take a moment to go over the Policies and Procedures (they've been updated as of June 12th), especially regarding the waiving of hours to potential students- there is some room for discretion here, but please endeavor to stay within the current guidelines: (Section 201. III B) "A minimum of 30 contact hours are required for each weapon test. However, if a teacher has directed a student for ten or more hours as a combatant in a theatrical, film or television event with the weapon to be tested, then the teacher may elect to waive 5 hours from the required thirty-hour (30) minimum. These hours may not include those accumulated at SAFD Regional Workshops without the written consent of the Governing Body."  Thanks!
CT Rep Fulton Burns reports our organization is looking to expand its Public Relations and, thanks to the efforts of Stewart Hawley (Chair), Jonathan Cole, and Adam McLean, we are well on our way to promoting our craft, and, through their work, we will continue to increase our membership via professional publications and other strong outlets.
Also, Gregg Lloyd is chairing the new Diversity Committee, that looks to benefit the entire SAFD membership, and promises to "explore the topic of diversity in the society."  If anyone is interested in serving on this committee, contact Gregg by e-mailing him at diversity@safd.org
Vice President Coyl, along with FD Geoff Kent, have continued their work establishing a growing relationship with the unions, and report we currently have 13 Fight Directors registered as members with the SDC.
 Secretary Rushton has been busy working to catalog and collate the SAFD Library, and research a permanent home for it as an archived collection. He continues to supervise the revision of the PNP with volunteers Michael Mueller and Robb Hunter, and the Mentorship Committee as well, coordinating these efforts with the regional representatives.
In addition to the website build, AC Rep Zev Steinberg reports that this year we rebooted the regional representative committee, and they are all doing a GREAT job. Please reach out to them. They have a LOT of useful resources for you.
Fight Director Rep Paul Dennhardt reports that the Fight Director Workshop committee continues their work apace, identifying the skills, training, and experience necessary for receiving fight director status, and looking at the possibilities of creating a series of workshop training opportunities addressing these skills for our membership to be possibly offered through our regional workshops and the NSCW, as well as expanding apprenticeship possibilities (in conjunction with the Mentorship Committee) for members interested in pursuing FD status with either Fight Masters or current Fight Directors.
It is our belief that through these mentorship relationships members can gain access to practical experience in professional venues.
This year also saw the hiring of two new members to the SAFD staff, Jean Monfort as Editor-in-chief of the Fight Master magazine (get those articles in!), and Christina Traister as our new NSCW coordinator. Please join me in congratulating them both, and supporting them in their new positions.
That's all from your GB for now, more to follow in the near future! Thanks for your continued support of our Society, and remember, elections are coming up for our member reps!
Peace and Light,
J. David Brimmer
President, SAFD