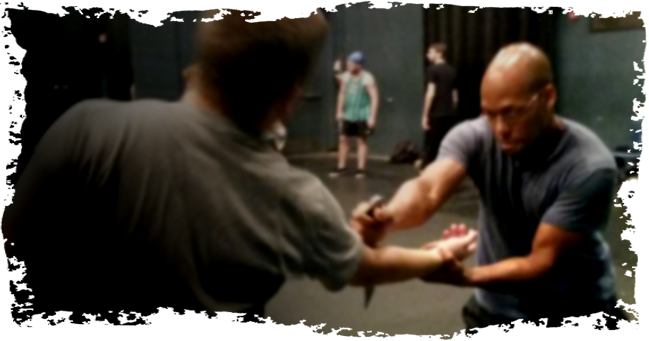 MEMBERSHIP INFORMATION
I'd like to join or renew my membership with the SAFD. What do I do now?
First, thank you for supporting the Society of American Fight Directors. We are excited to have you as a member of this growing network of stage combat professionals, and we want to help you make the most of your membership, stage combat training, and personal and professional goals.
How much does it cost?
If you have never been a member of the SAFD, you can join for just $30.00 for your first year of membership. That's a 33% savings over the regular rate of $45.00.
If you are a current or previous member of the SAFD, you can for as little as $45.00 per year.
Ready to join?
For new memberships, please create a profile on the website by registering here. Once you have a profile you can join the SAFD simply by paying dues for your first year! You can do that by clicking on "Edit Profile" under your username after you log in.
If you are a current or previous member of the SAFD, you can renew your membership just as fast.

You will need to login to your site account first. If you do not have a site account yet, you can register for for the site here.
Some additional information about joining the SAFD
How long does the membership last?
For Friends of the SAFD, Actor Combatants, Advanced Actor Combatants, and Organizations, memberships are in good standing for one year.
What methods of payment do you accept?
During the online membership signup or renewal process you will be asked how you want to pay for your SAFD membership. Currently, there are two ways of taking care of this:
You can pay your membership dues by credit card using our secured online payment processor. All major credit cards are accepted.
You can opt to send payment by check or money order by regular mail
What happens after I submit my membership form and payment?
After completing and submitting the membership form, you will receive a confirmation from the SAFD within a few minutes. This first notification confirms that we are in receipt of your membership submission form.
If you paid your dues by credit card using our secured online payment processor, you will receive an additional electronic welcome letter and confirmation receipt once your payment has been approved. There will be additional information and links to membership resources in your welcome confirmation. In most cases, your SAFD membership will be activated within 24 to 48 hours.
If you paid your dues by sending a check or money order, your membership will be activated once we receive your payment. You will then receive your electronic welcome letter and receipt as described above. Please allow two to three weeks to allow time for your check to reach us by mail and to process your membership.